Designing with light in the bedroom.
Looking to spice up the bedroom? Read on to learn how you can light up your space for a romantic night in.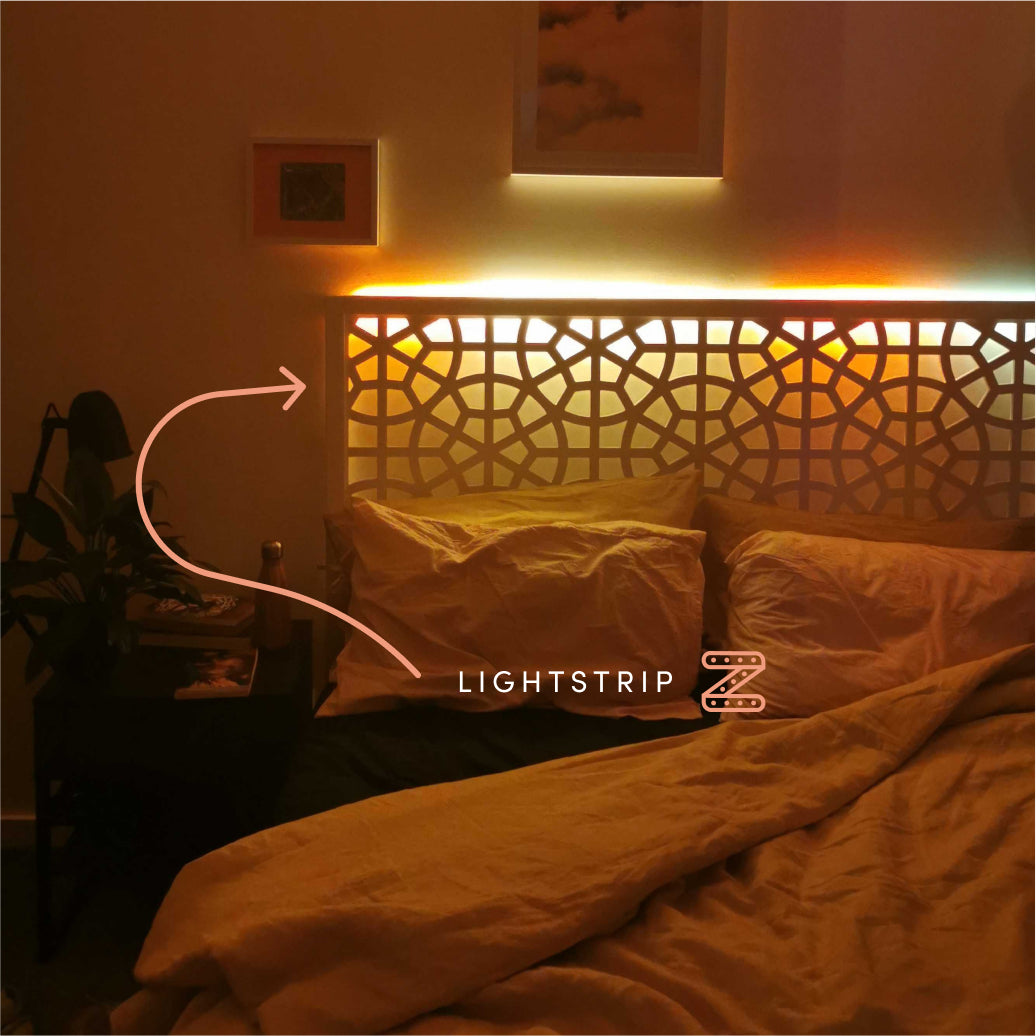 Create a focal point with your bed.
Place a LIFX Lightstrip underneath your bed to create a sophisticated floating effect. Or adhere a strip to your headboard for a highlighted effect. Then dim your Lightstrip to soft yellow or amber for a relaxing glow. This setup also works for a couch if that's your thing, we don't judge.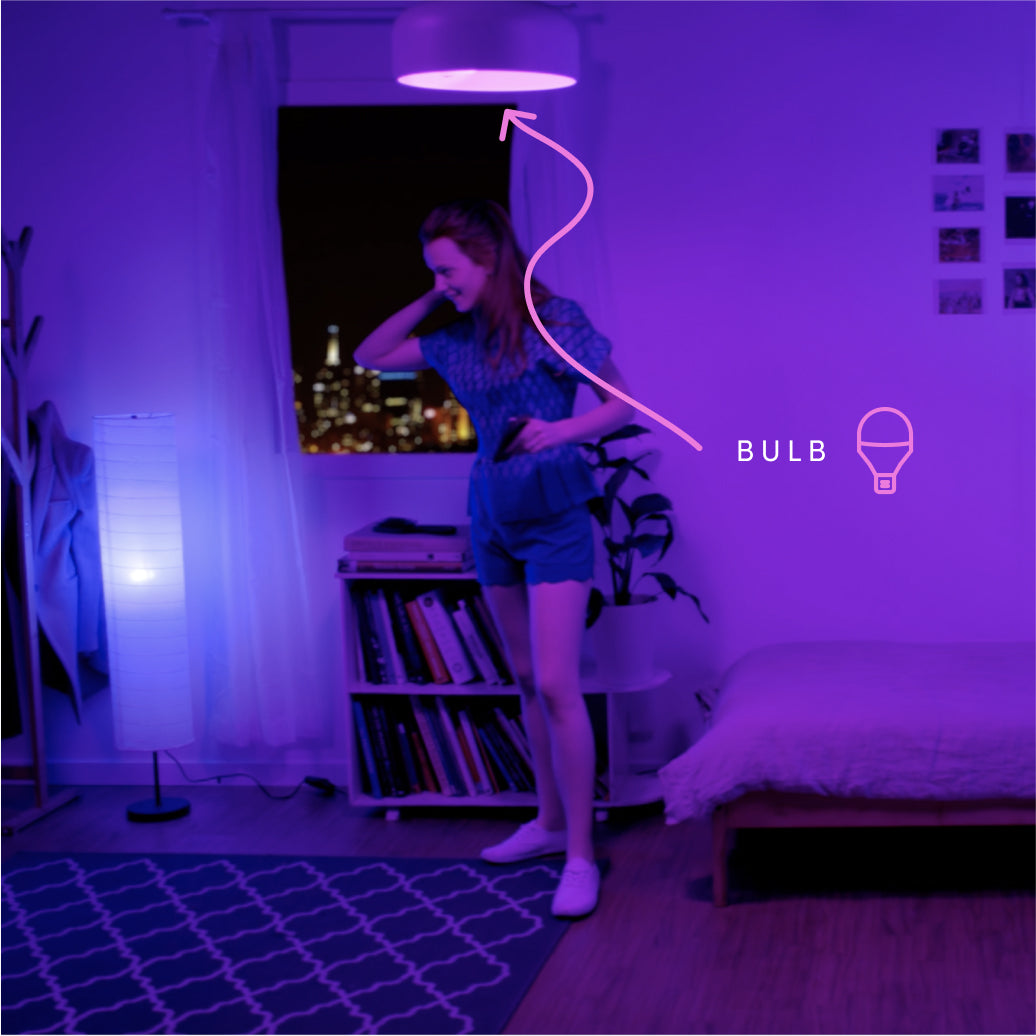 Set the mood in the whole room.
With LIFX Color in your standing lamps and hanging pendants, you can create a sensual vibe throughout your entire bedroom. Pick new colors to keep it fun, or routinely use a favorite to signal to your partner that you're in the mood. Look alive Steve, Sharon set the lights to purple again.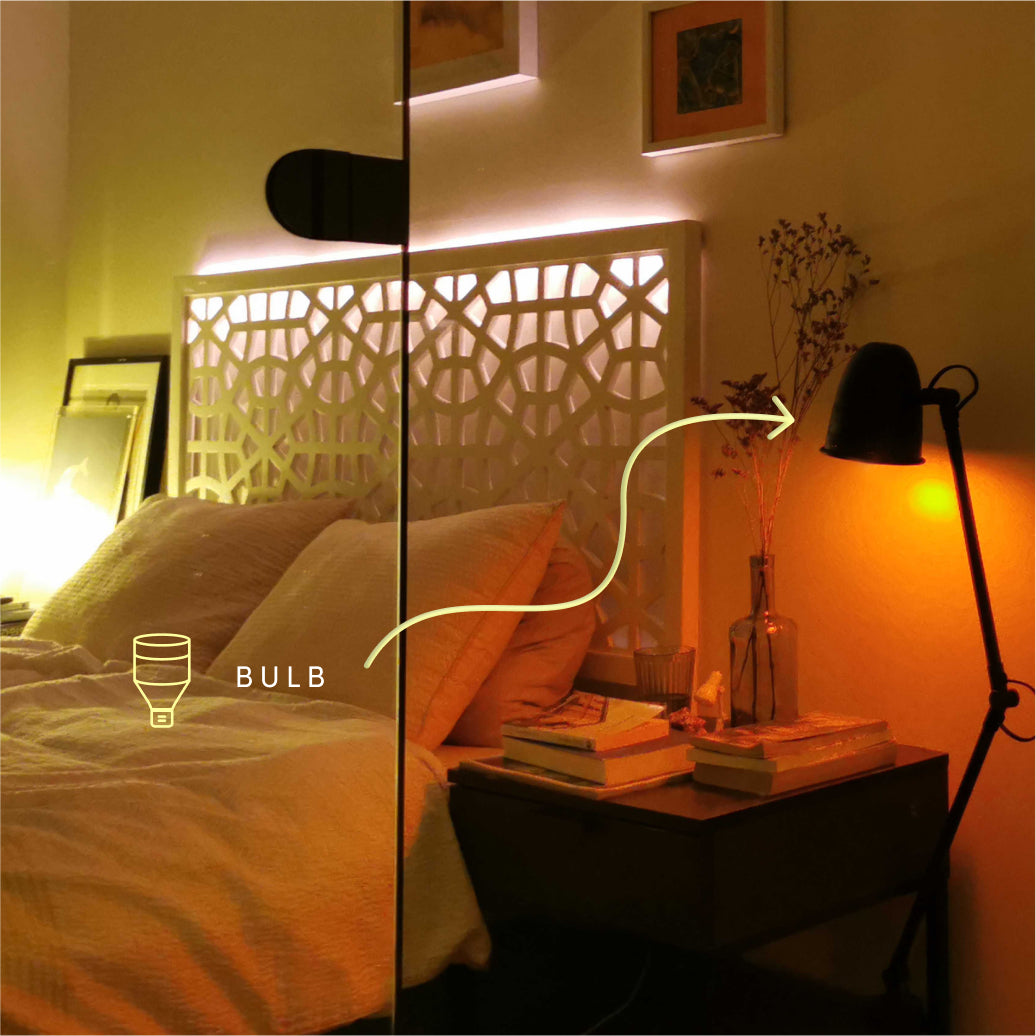 Prep your nightstand for practicality.
With LIFX Clean in your bedside table lamps you can dim the lights to a warm, romantic amber. Then, when all is said and done, place any of your personal bedroom items (like a TV remote or ear buds... cough) under your bulb and run a Clean Cycle to eliminate bacteria. That way the only dirty thing in your bed is the mood. We're looking at you, Sharon.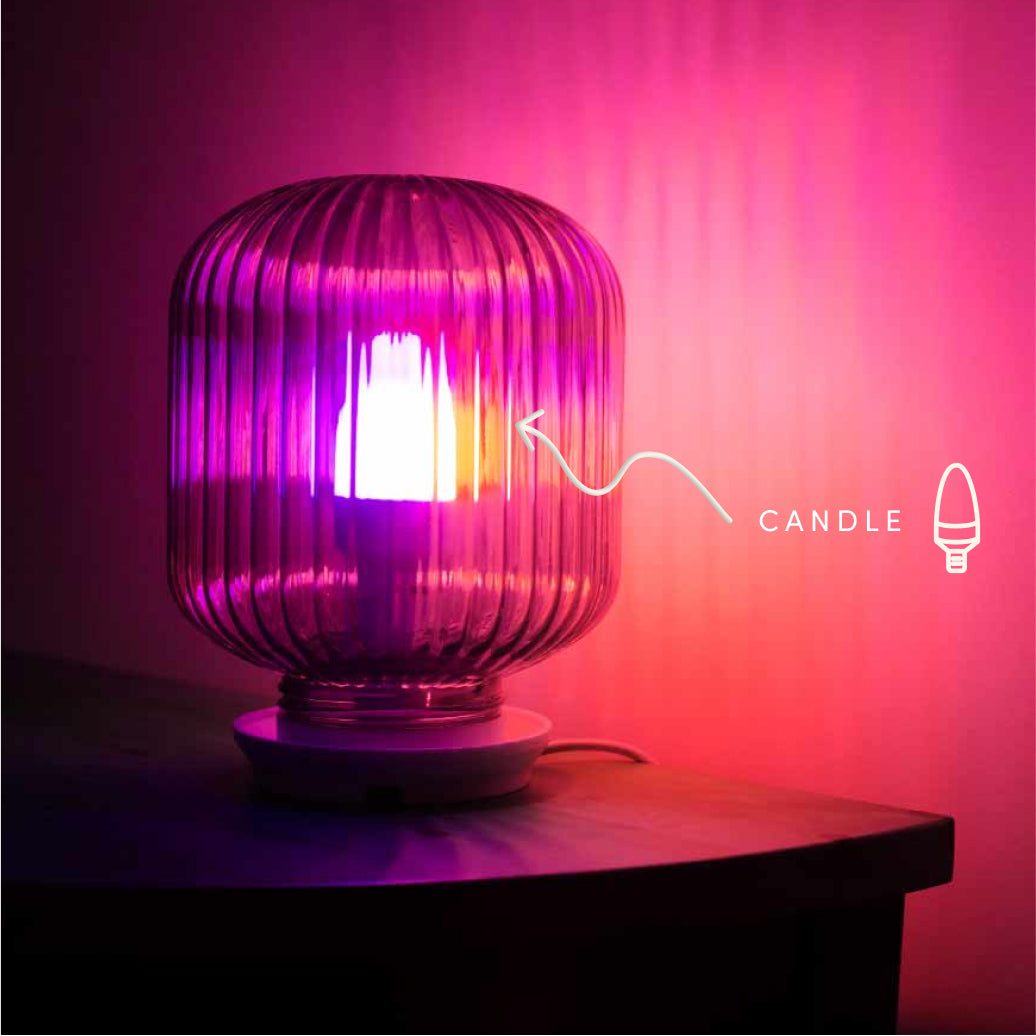 Add some candles for a romantic touch.
Nothing says romance like a flickering candle. Just ask anyone named Jane from a 1870's period piece movie. But skip the mess of wax and false smoke alarms by using a LIFX Candle Color in your bedside table lamp to create the same charming feel. Jane never had to deal with fire detectors.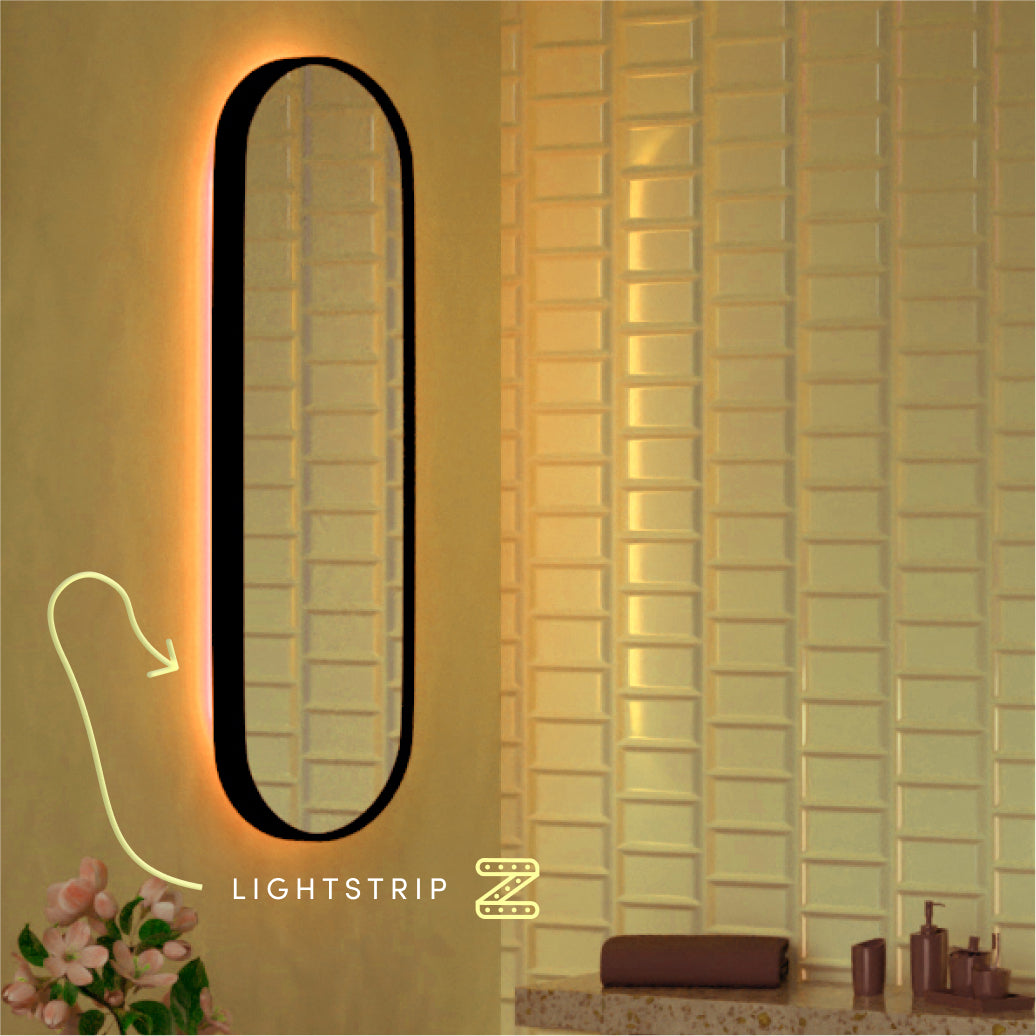 Make sure you're looking your best.
With a LIFX Lightstrip behind your mirror, you can get ready for your date with confidence. Customizable bias lighting behind your reflection means you can enhance your vision to spot imperfections on your skin or makeup before it's too late. Wait, is that something in your teeth?