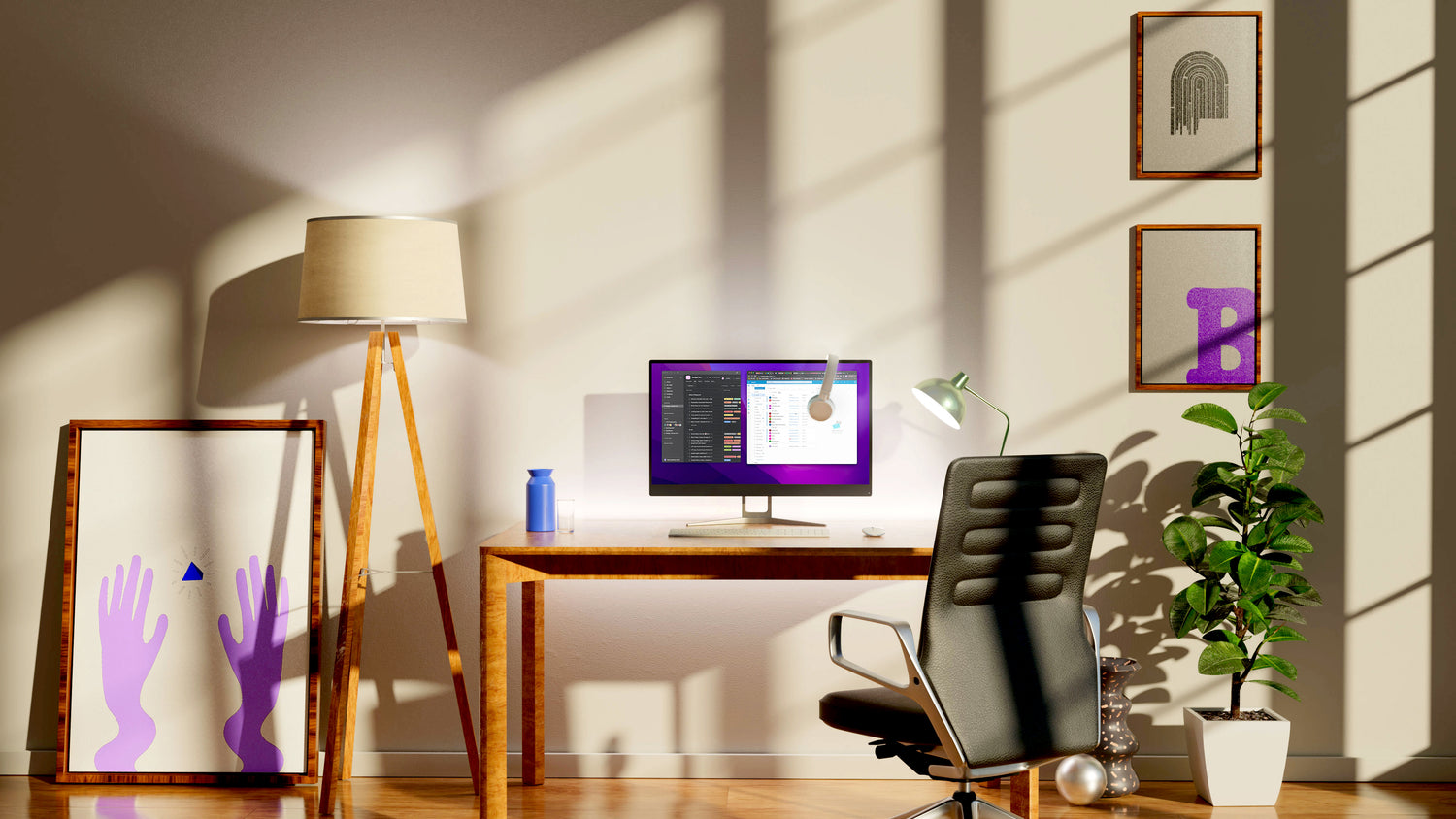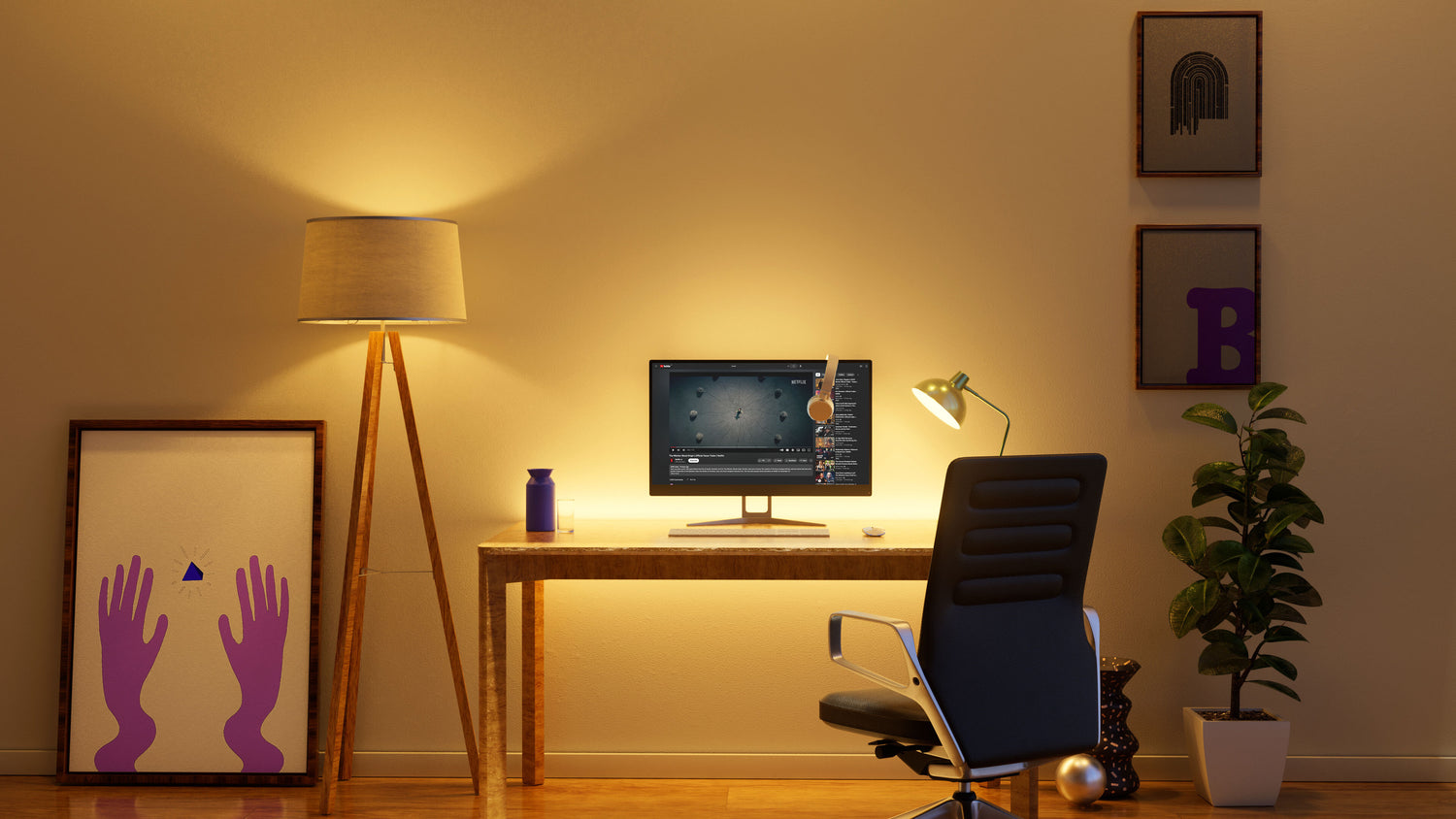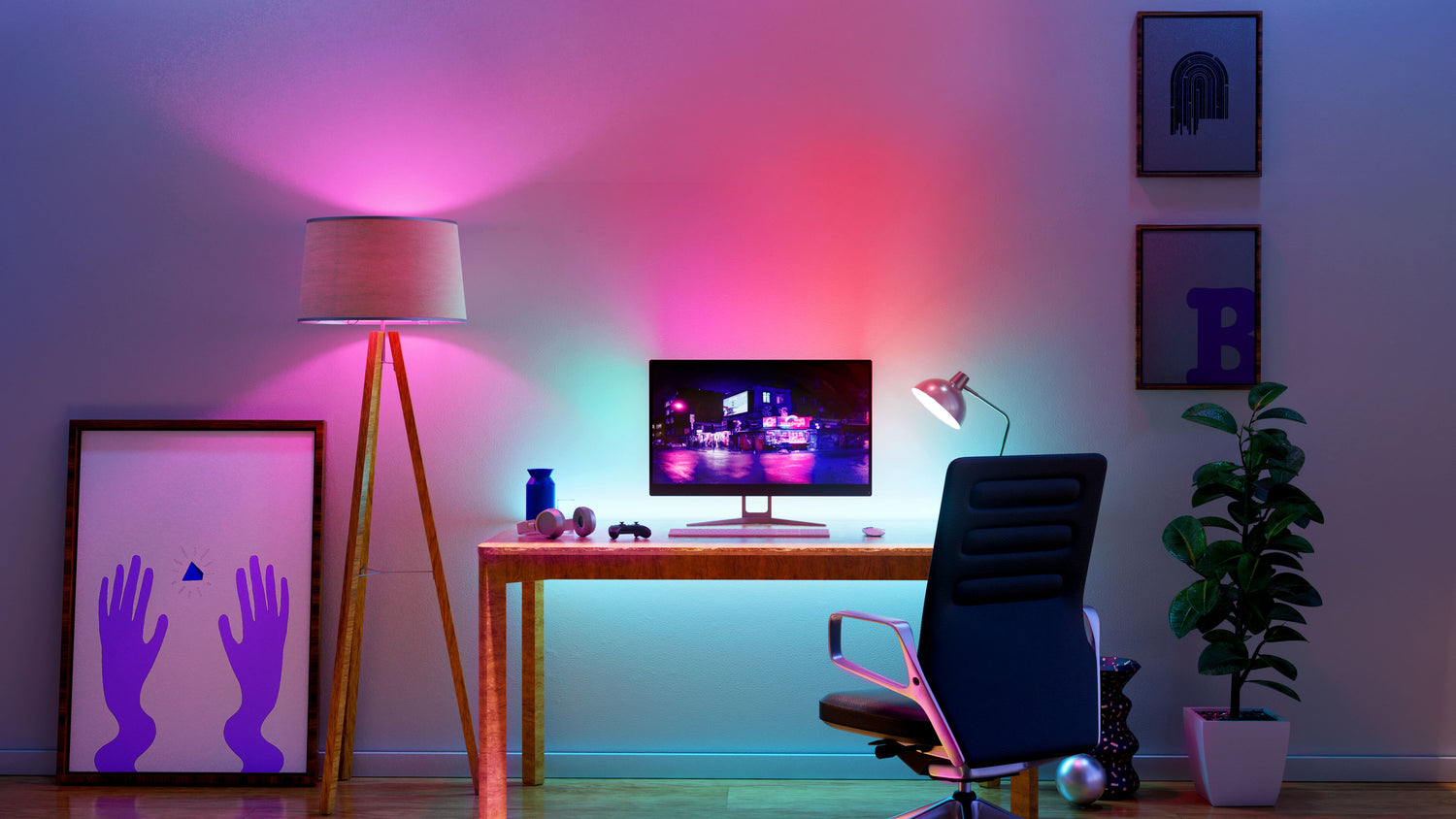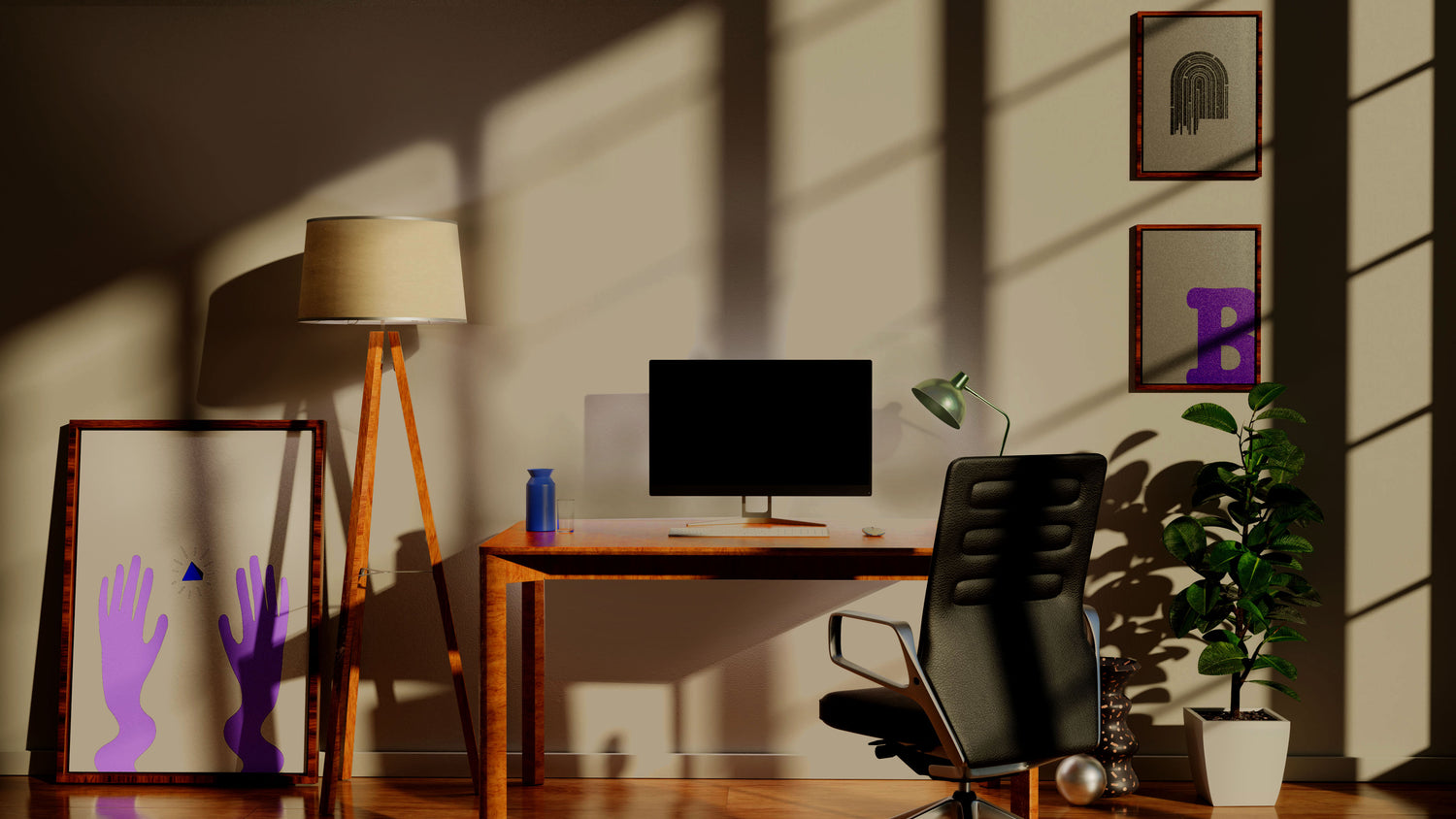 See what light can do when...
LIFX isn't just a light—it's every light. Whether you need extra focus for the day or you want to boost your evening game play, a LIFX office can be whatever you need in the moment.
Click the buttons to explore the benefits of light you can control in a home office.
Give your brain an 'attention boost'. Our cooler-than-the-competition white range has the wavelengths needed for stimulating focus.
Adding light behind your screen using a light strip will even help reduce eyestrain while you work. Win win.
Transition to ultra-warm after-hours and you could improve your sleep. This super 'low energy', uniquely LIFX blend of warm light tells your brain it's the end of the day (and cuts out the blue wavelengths competitors leave in).
When your office transforms, it's time to leave those emails behind and relax.
Meet your office's new hidden superpower—insane color that's at least 5x brighter than any other smart brand.
Immerse yourself in gaming using Razer Chroma (think: a whole room that reacts to your in-game actions), take your streaming to the next level with color or get in the zone for that fun side hustle.