Getting Started with your Neon Flex...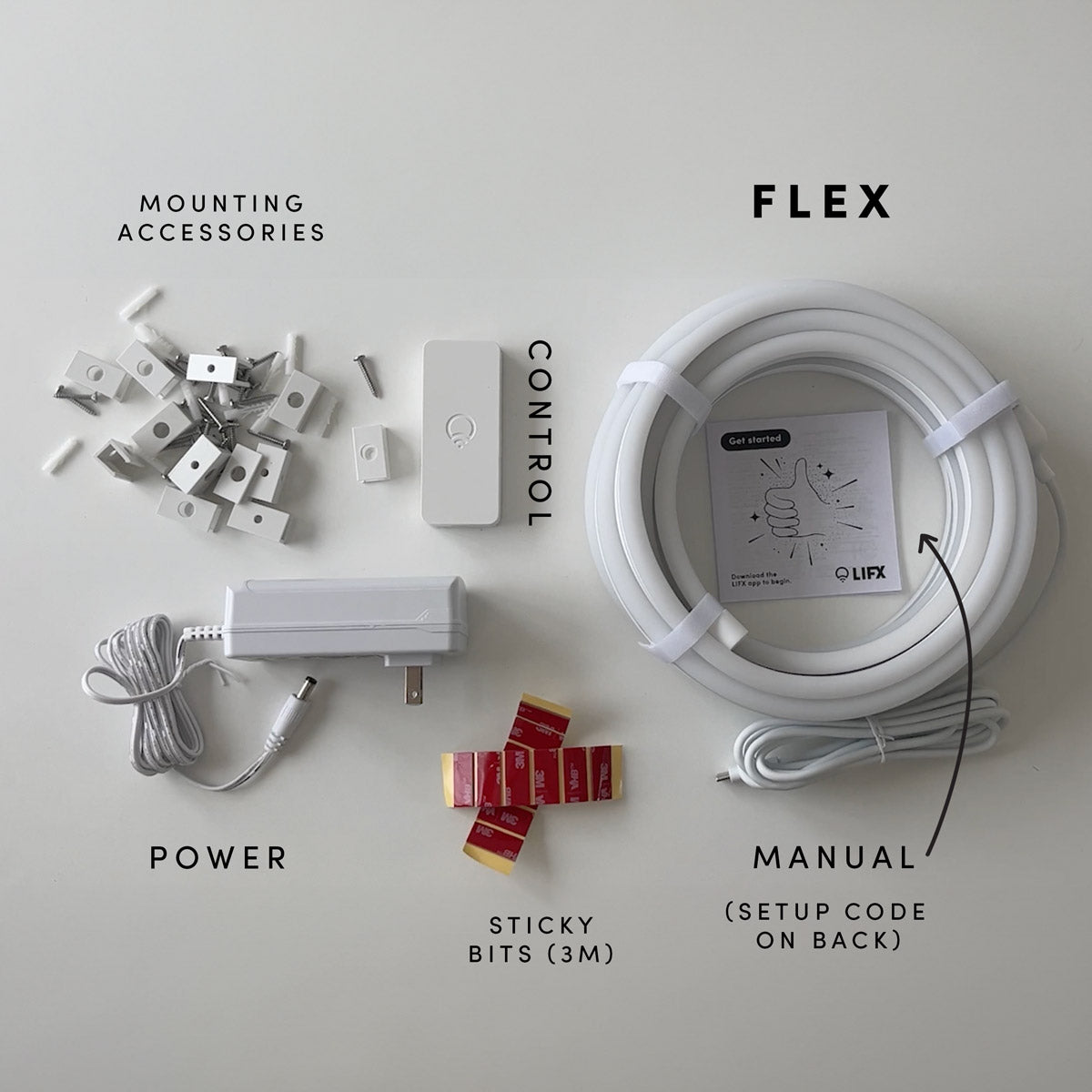 In the Box
Before we dive into the setup process, let's take a look at what you'll find in your LIFX Neon Flex kit:
LIFX Neon Flex LED rope light
LIFX controller
Power supply
Installation channels
3M adhesive
Screws
Choose Your Installation Adventure
Decide between the "Easy Peasy" 3M adhesive or the "Rock Solid" screw-in channels for installation.
For each option you can mount it using the back of the channel OR the side, which is ideal for lighting edges.
Easy Peasy (3M Adhesive): If you're all about convenience and can't wait to get your Neon Flex party started, go for the 3M adhesive. Stick it, and you're good to glow.
Rock Solid (Screw-In Channels): For those who like to commit, opt for the screw-in channels. It's like promising your Neon Flex a lifetime of stability.
Getting the Flex on your wall (or other surfaces)
Attach the channels to your chosen surface and press your Neon Flex into the attached channels, bending and shaping it to suit your design. You can wrap it around walls, furniture edges, windows, doors, or any architectural features in your space.
Your Flex should bend in one direction naturally, don't force it to bend if you feel resistance.
Connect to the LIFX App
Download the LIFX app for iOS or Android to get started.
Open the app
Hit the '+' in the bottom right to add a new product.
Select your LIFX Neon Flex from the list
The app will guide you through the setup process.
Having Trouble Connecting? Make sure you're connecting to your 2.4gHz Wi-Fi network.
Still having trouble? You can start a chat with us here at any time.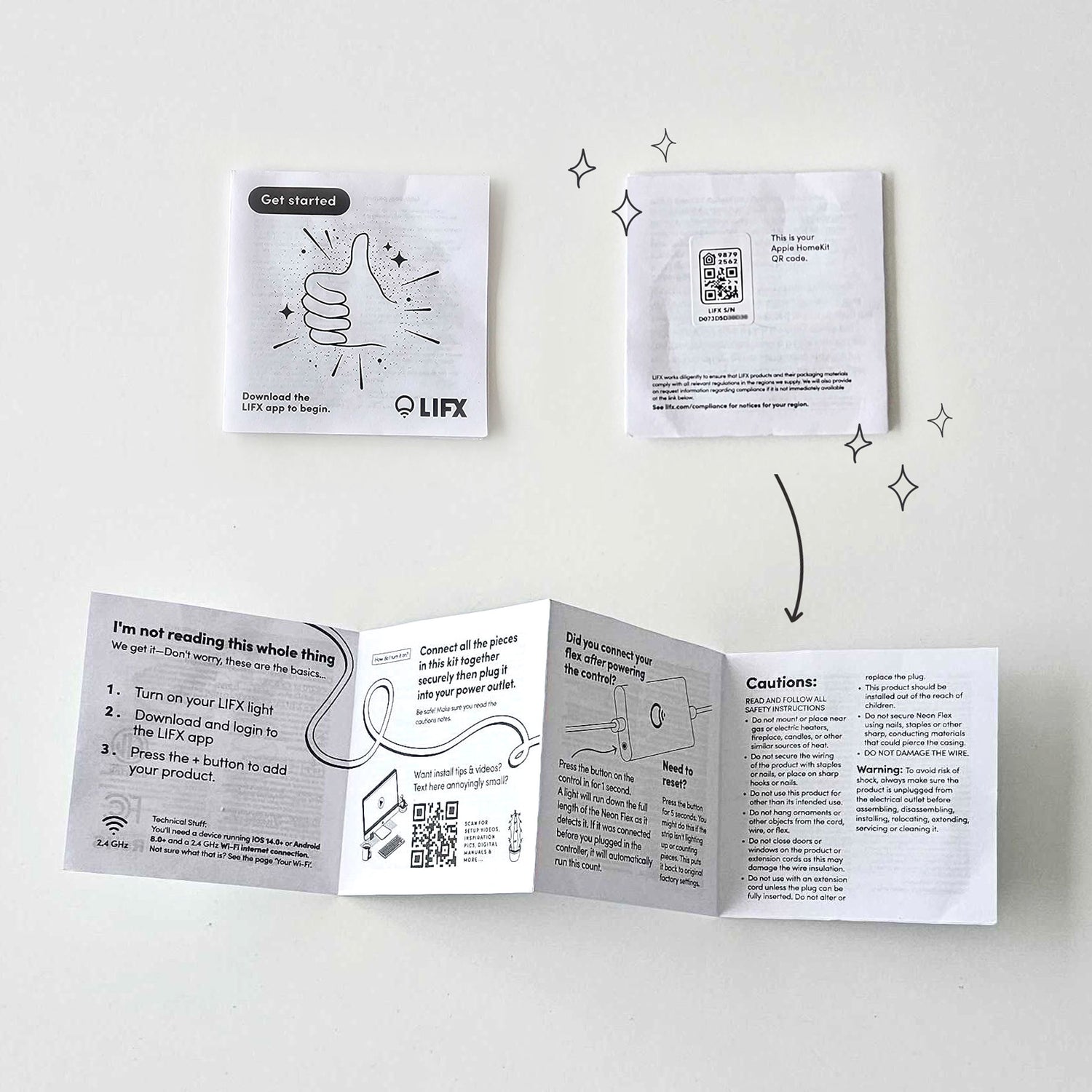 Where's my HomeKit Code?
You can find your HomeKit code on the back of your product manual. The manual is included in your small kit box, with the attachment accessories, power plug and controller.